Page snapshot: Introduction to the major types of maize, including dent (field) corn, flint corn, flour corn, popcorn, sweet corn, and waxy corn.
---
Introduction
There are a few main types of maize grown for their grain (kernels), each with distinct traits. The properties of the starch and the proportion of hard starch (vitreous endosperm or horny endosperm) and soft starch (floury endosperm) in the kernel, as well as the hardness of the pericarp (fruit wall), make different varieties of maize useful for different purposes.
---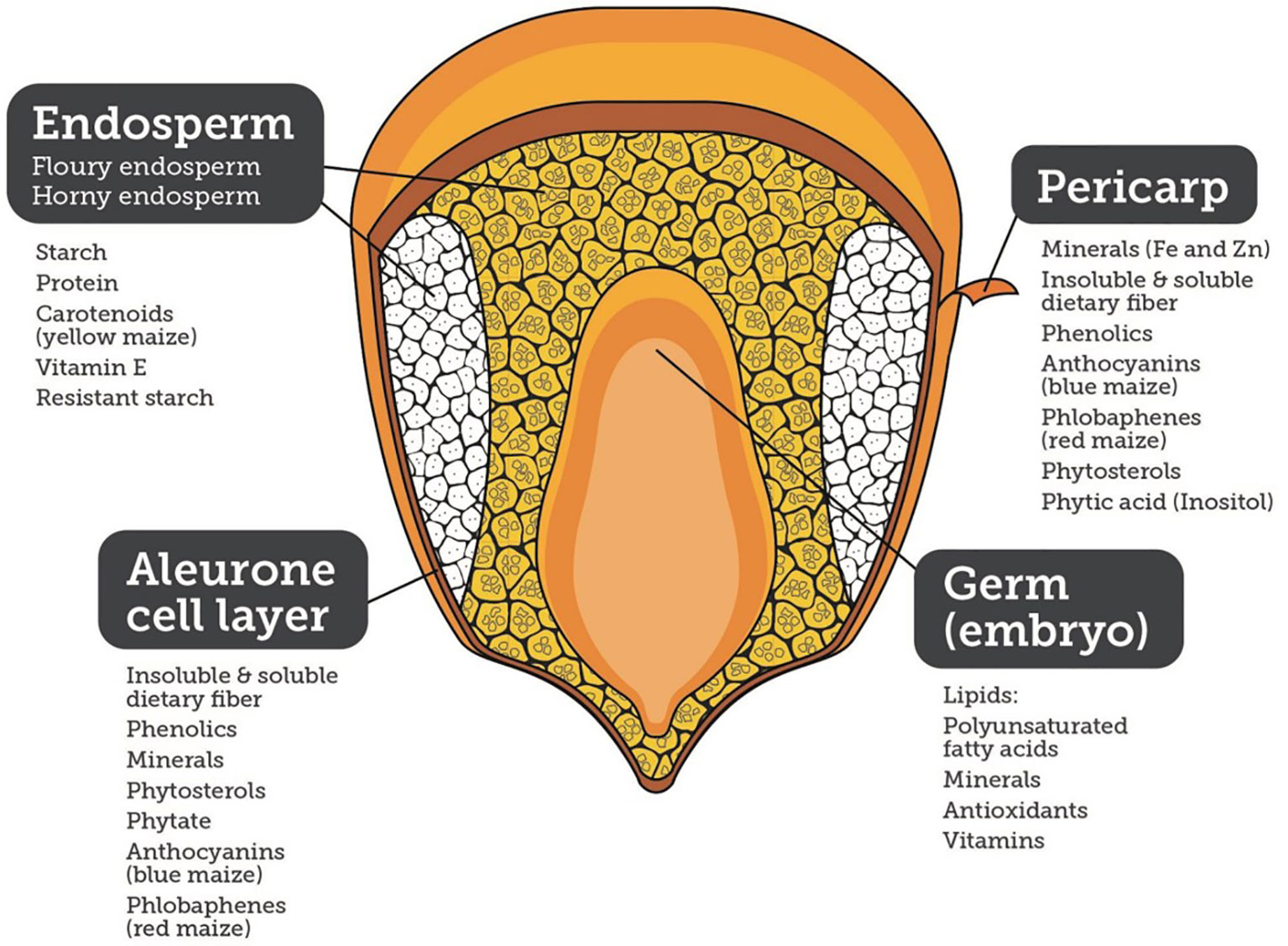 ---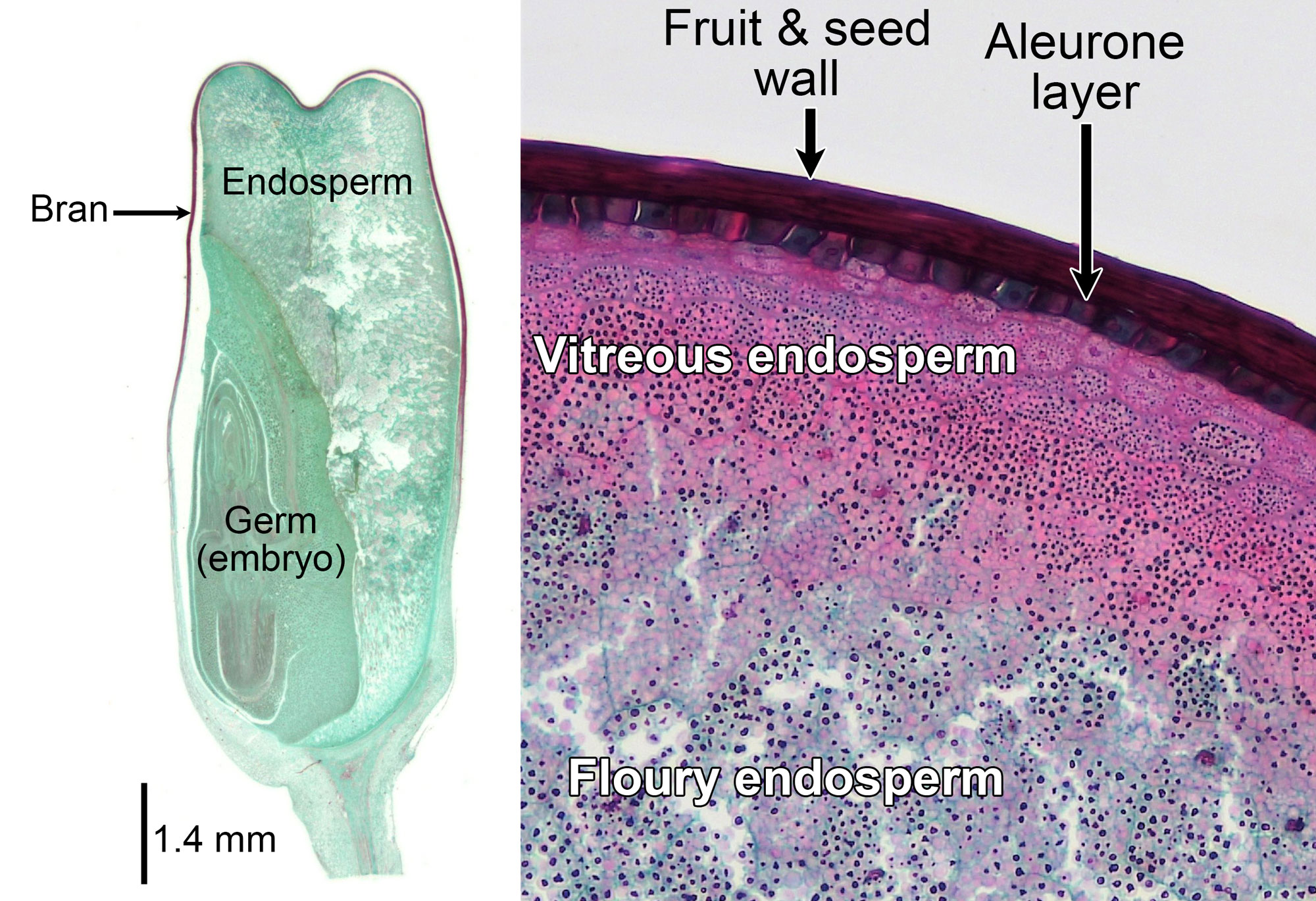 ---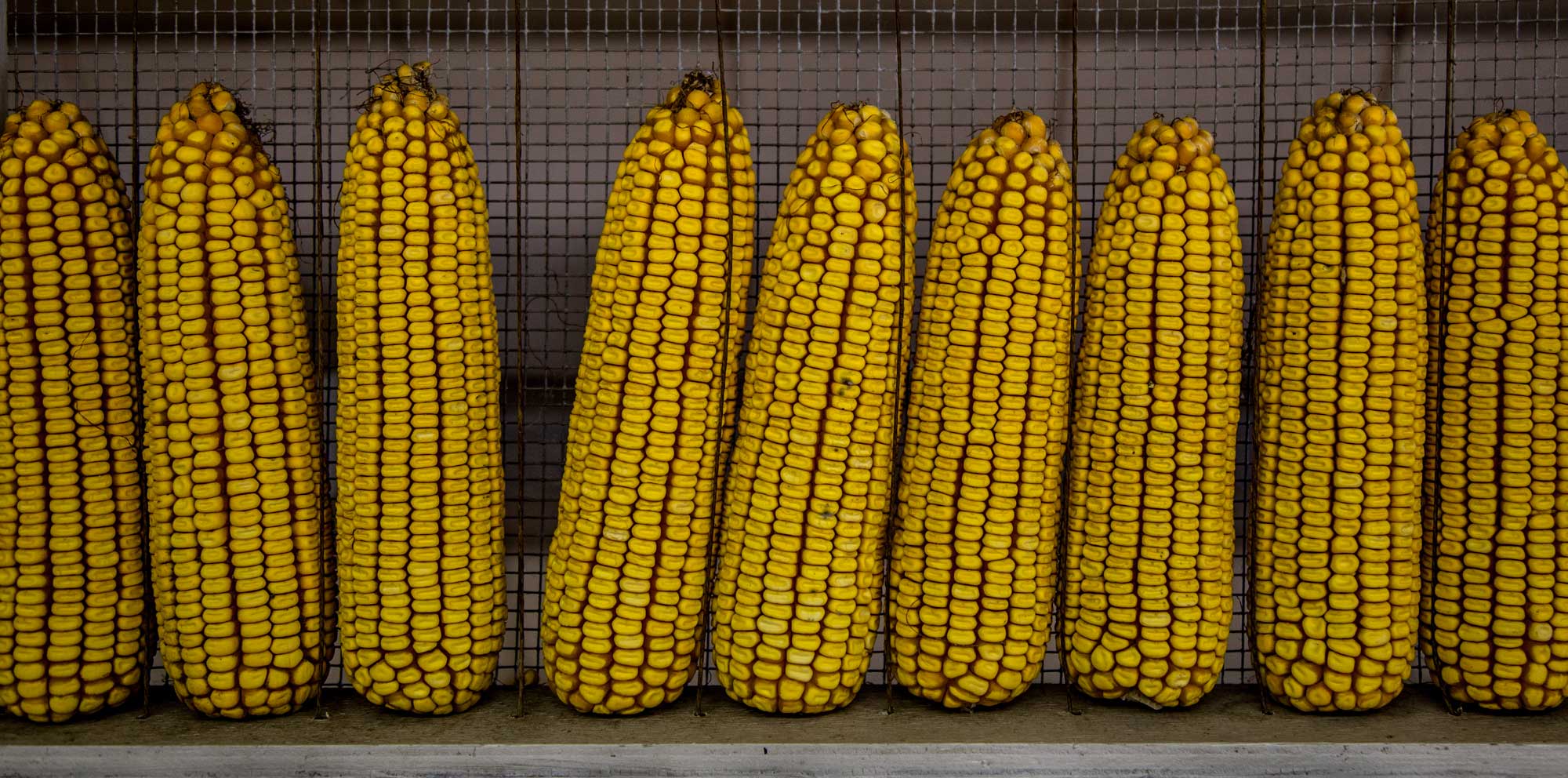 ---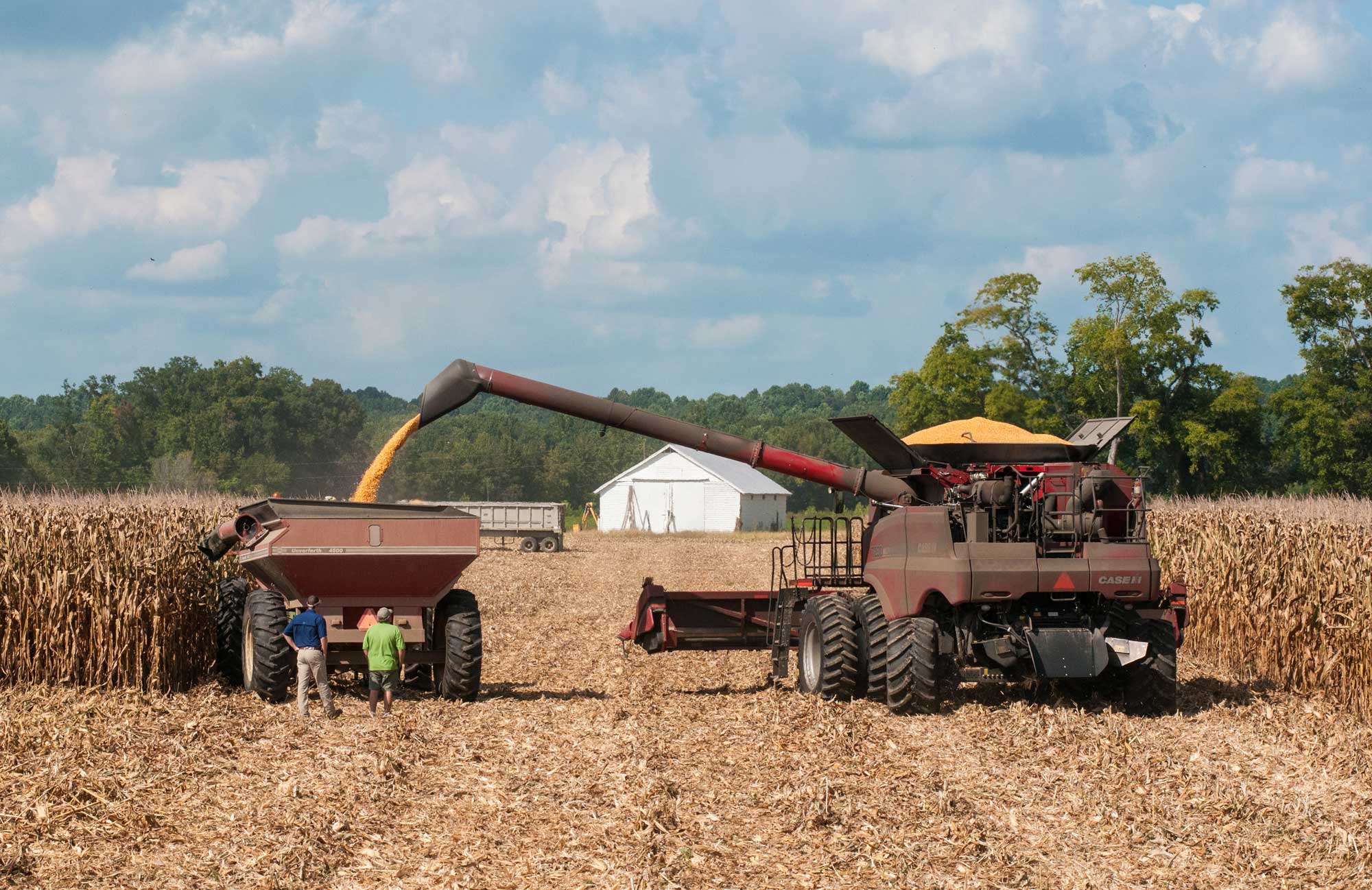 ---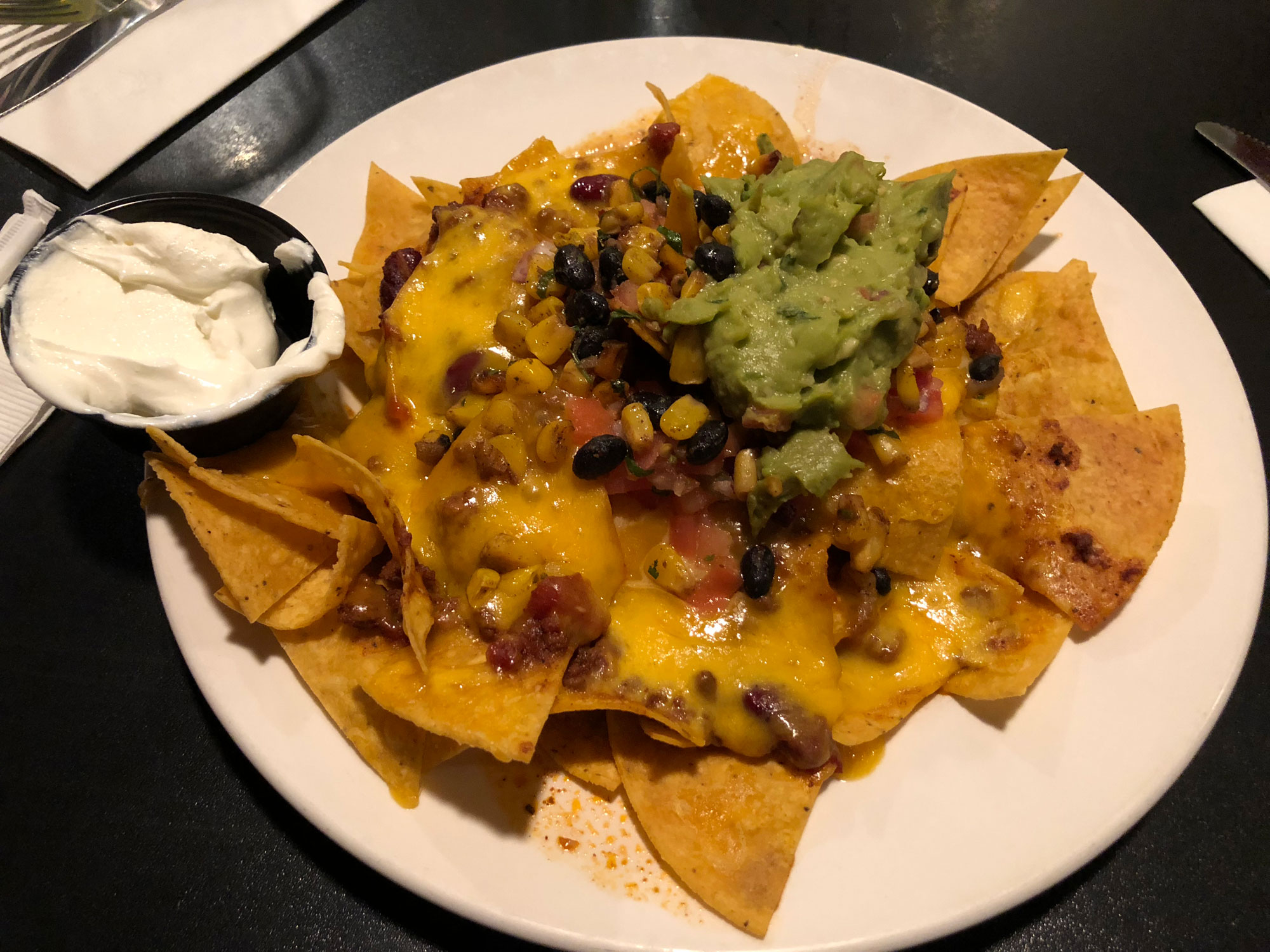 ---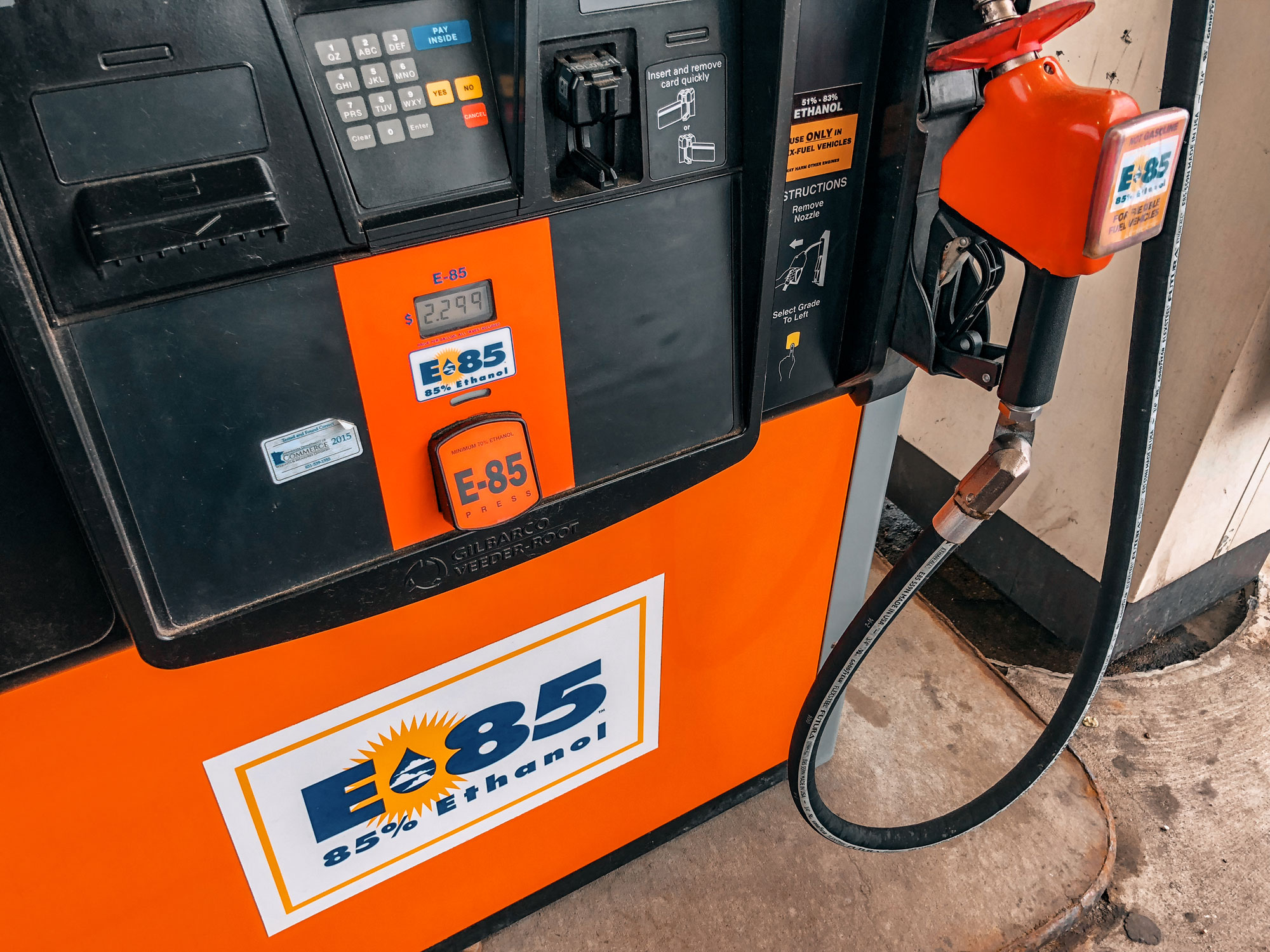 Flint corn
Flint corn, also known as Indian corn, has the greatest color variety of all maize. Although flint corn often has an enjoyable flavor thanks to its many proteins and pigments, the texture of this maize is gritty due to its high starch content and "hard-as-flint" outer coating. As a result, flint corn is typically used as feed or dried and hung as decoration. Evidence of flint corn cultivation by Native Americans in northeastern and central North America goes back to at least 1000 BCE (more than 3,000 years ago).
---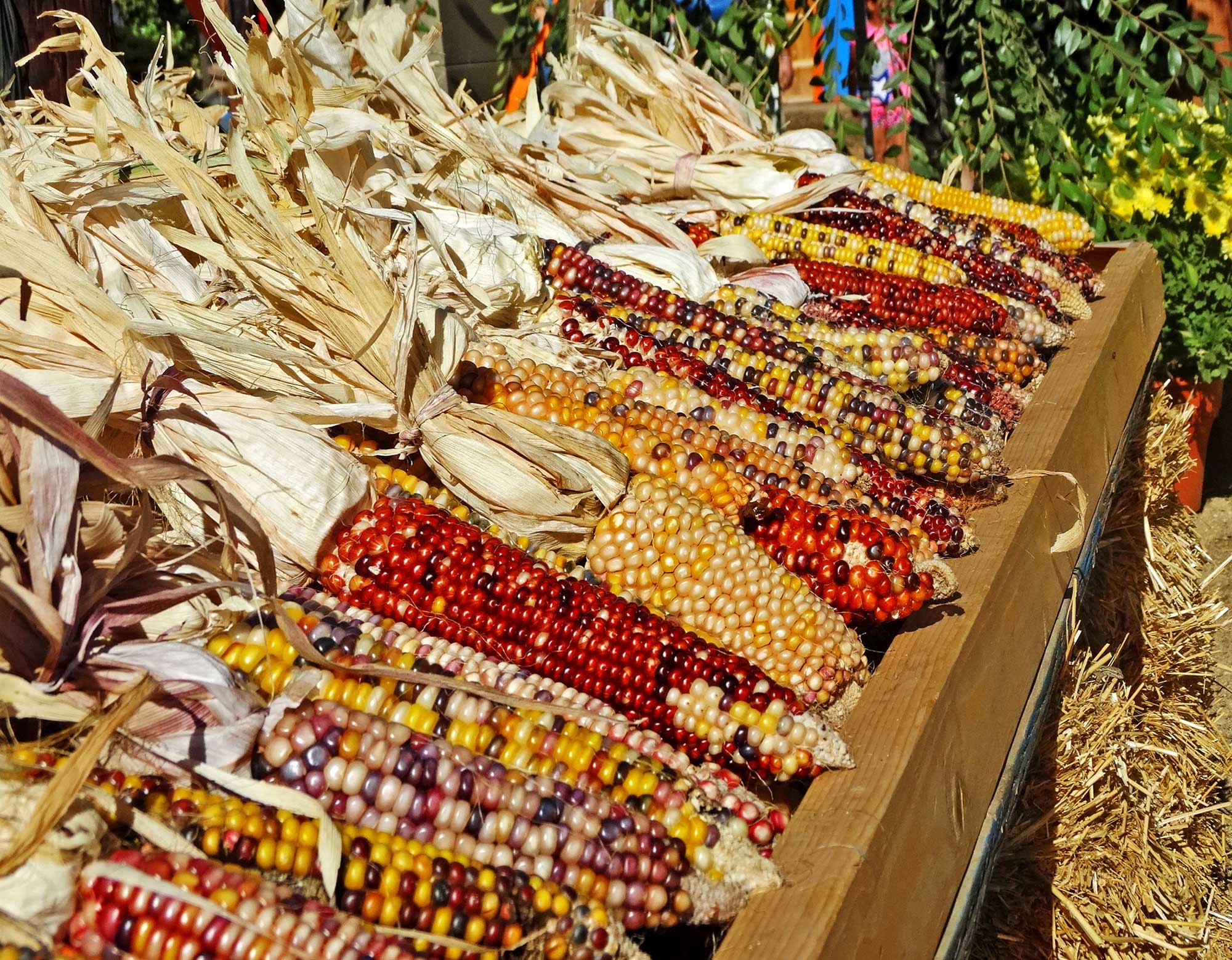 Flour corn
Flour corn has soft kernels nearly filled by soft starch (floury endosperm). This maize variety is easy to grind. This floury meal has a finer texture than meal from maize containing hard starch and has a subtle, delicate flavor. Flour corns come in a variety of colors, including blue and purple.
Popcorn
Popcorn is among the most ancient form of domesticated maize that is still cultivated for consumption today. DNA tests reveal that popcorn has been genetically distinct from other maize varieties since the Neolithic. Popcorn kernels between 6,700 and 3,000 years old have been found and Peru, and kernels between 2,000 and 4,000 years old have been discovered in Mexico and the U.S. Southwest.
Popcorn ears are typically small and conical in shape, with 14 to 28 rows of kernels in one of two shapes: pearl (round) or rice (tapered). The attachment between the kernel and cob is brittle, and kernels easily detach by hand. Popcorn comes in a wide variety of colors, but the kernel color has no effect on the color of the flake seen after popping.
---
---
Popcorn kernels are the smallest of all maize grains and are characterized by a tough outer shell that encloses a small amount of soft starch. When the kernels are heated, steam builds up inside and the starch explodes outward, puffing up. When the starch inside popcorn expands, it can create two different shapes. "Butterfly" flakes have delicate wing-like structures and are more tender, while "mushroom" flakes are ball-like and compact. Since mushroom flakes are harder to break, they are preferred by companies that sell popcorn coated with flavoring. Americans consume about 14 billion quarts of popcorn every year, or 43 quarts per person!
---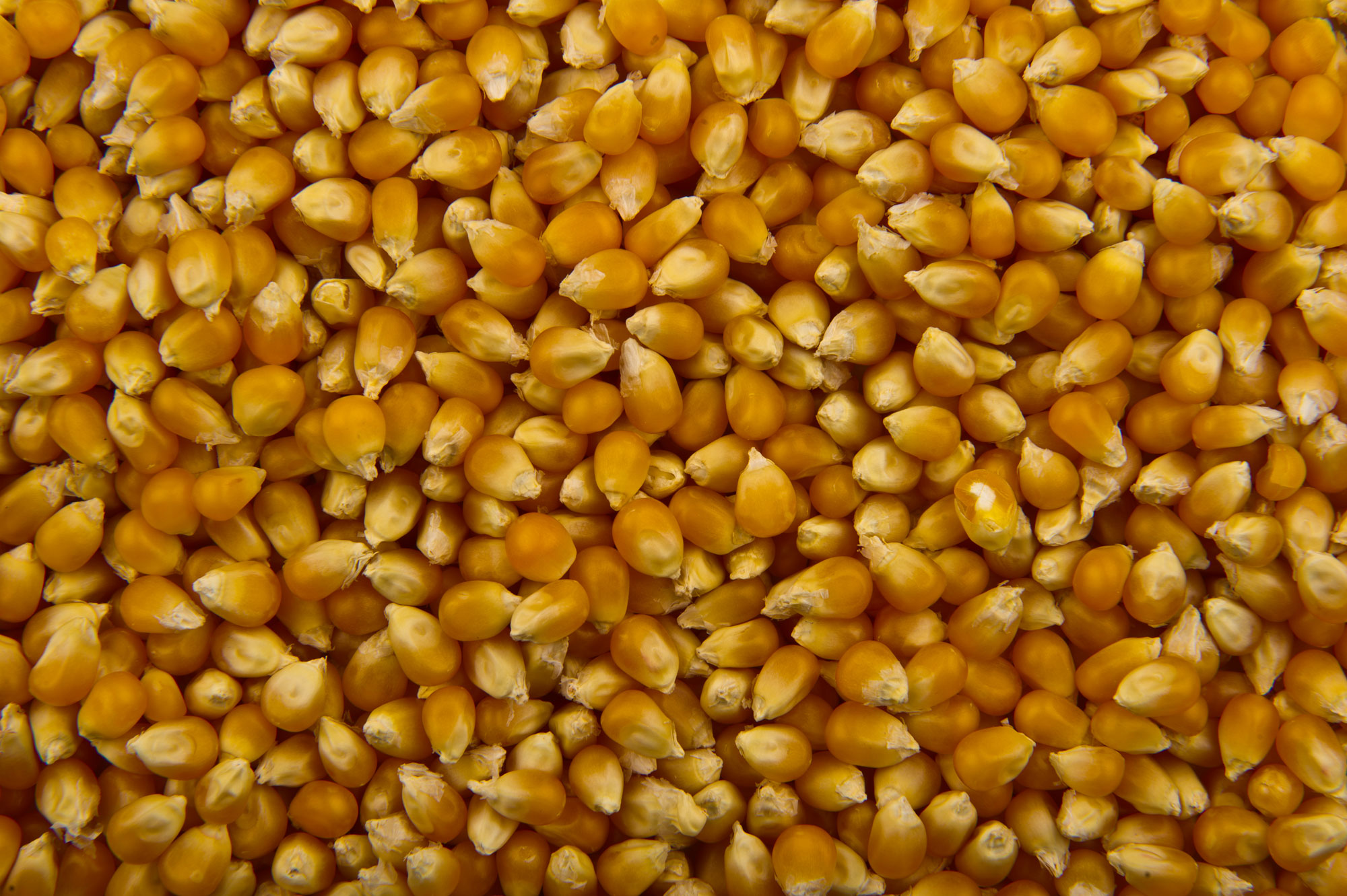 ---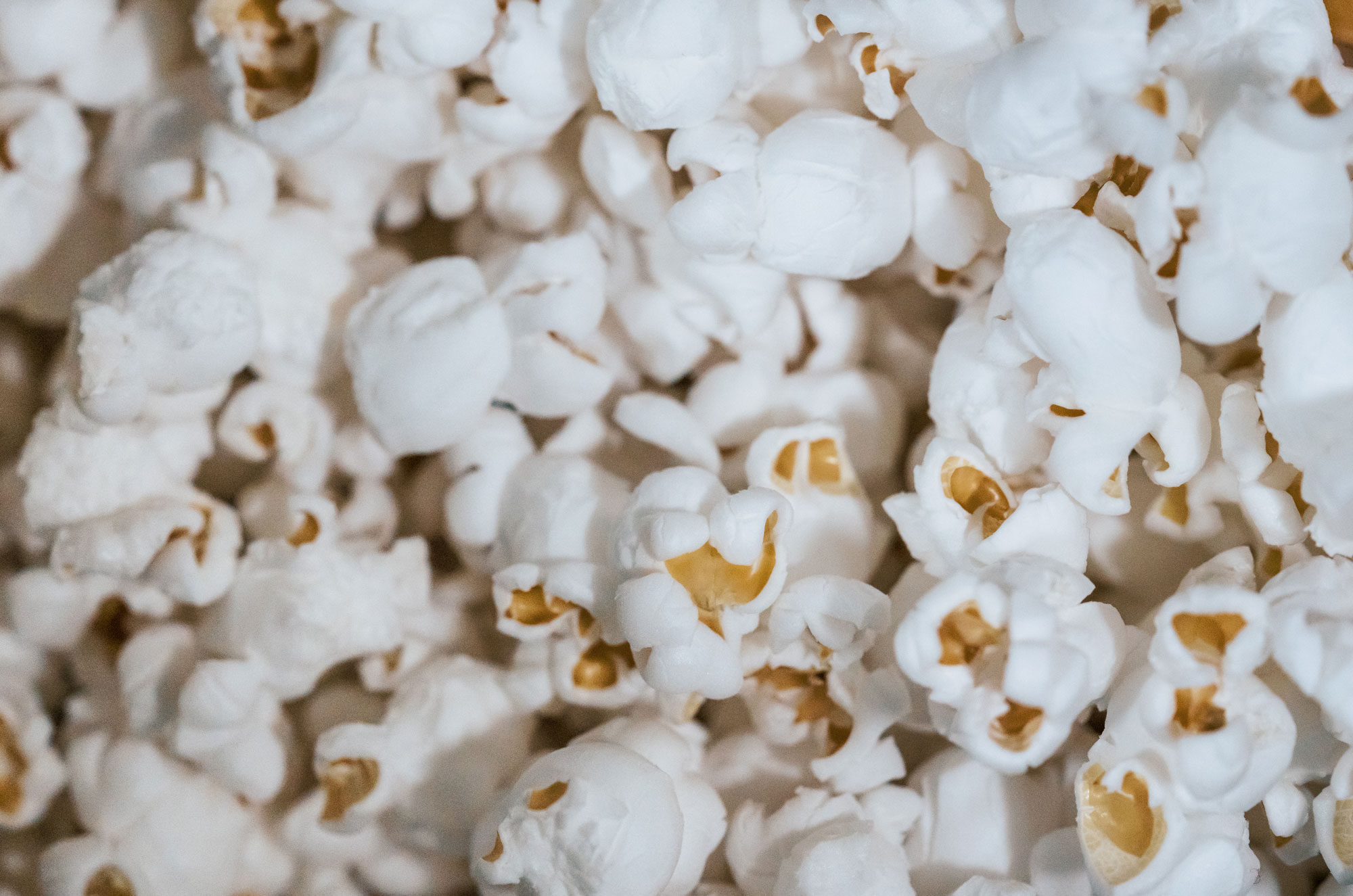 ---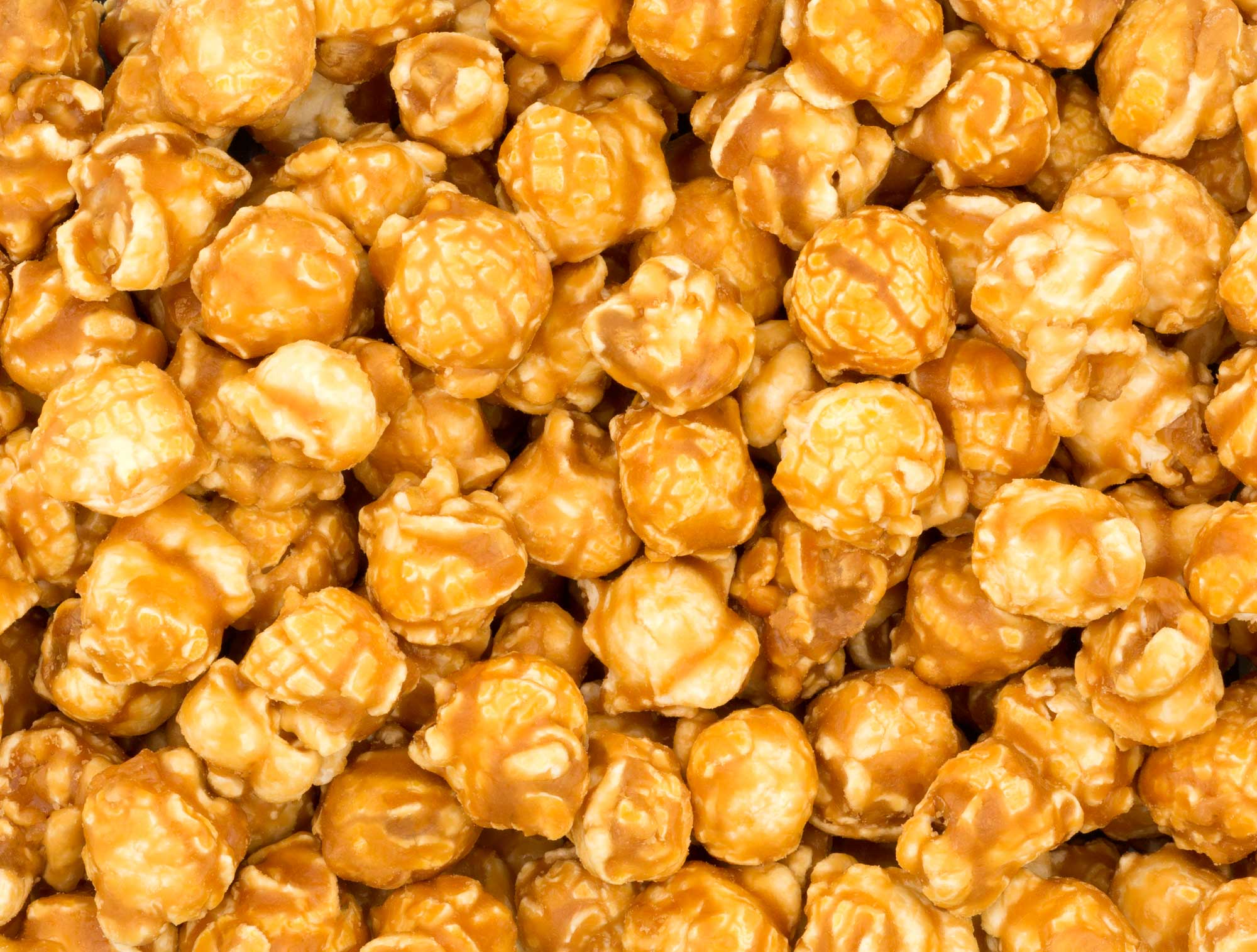 Sweet corn
Sweet corn is what most people think of when the hear the words "corn" or "maize." This type of maize is high in sugar content. The maize found fresh in the grocery store or eaten at a barbecue is almost always sweet corn. Sweet corn is also the type of corn used in some other corn products, like canned or frozen corn.
Sweet corn is sugary thanks to a mutation in the genes that control the speed at which sugar is converted to starch in the endosperm. This type of maize is harvested when immature (during the milk stage) and must be eaten or preserved soon after harvest to prevent starch buildup in the kernels. Sweet corns are most commonly white or yellow in color, although other colors are available in heirloom varieties.
---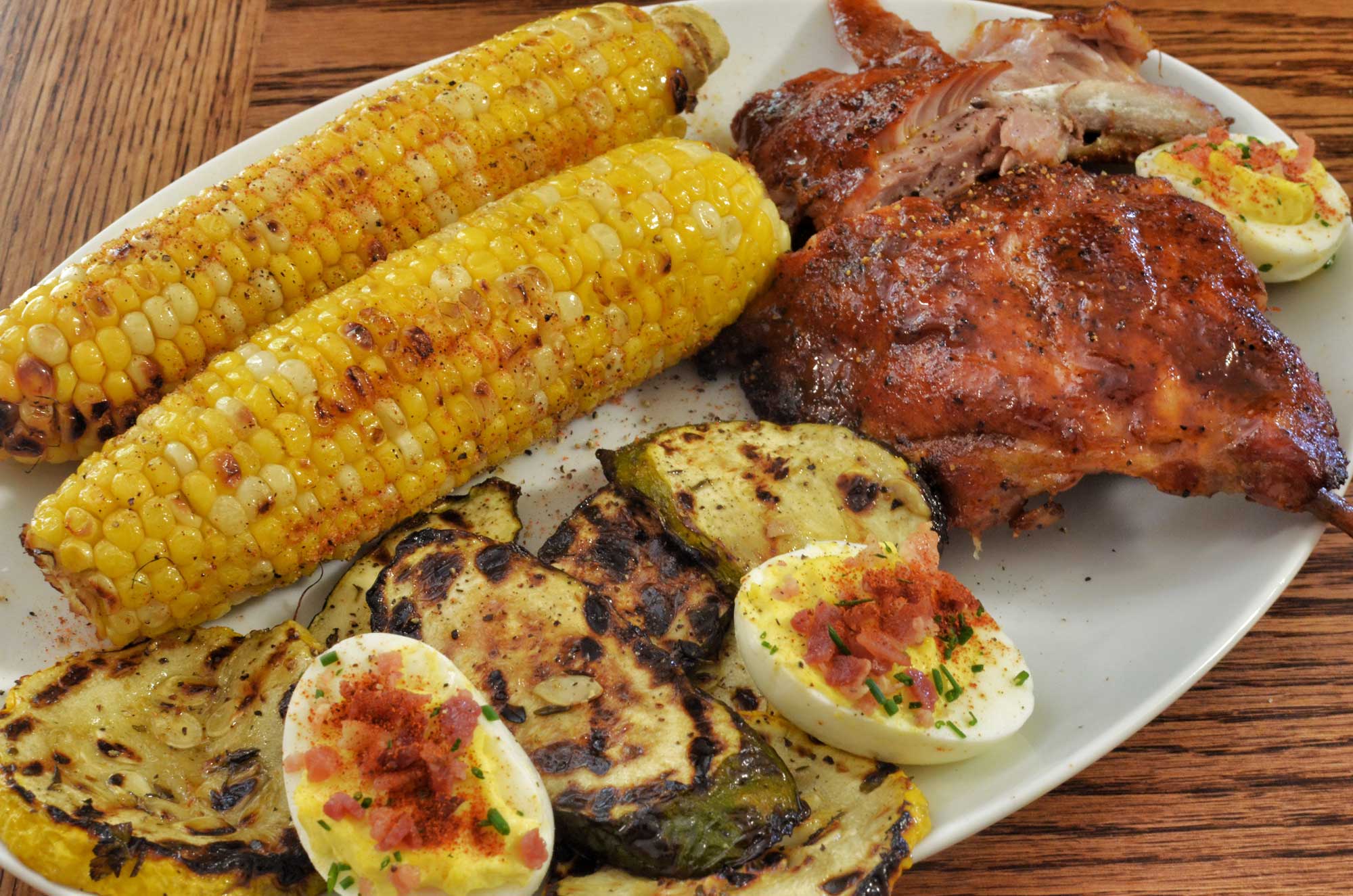 ---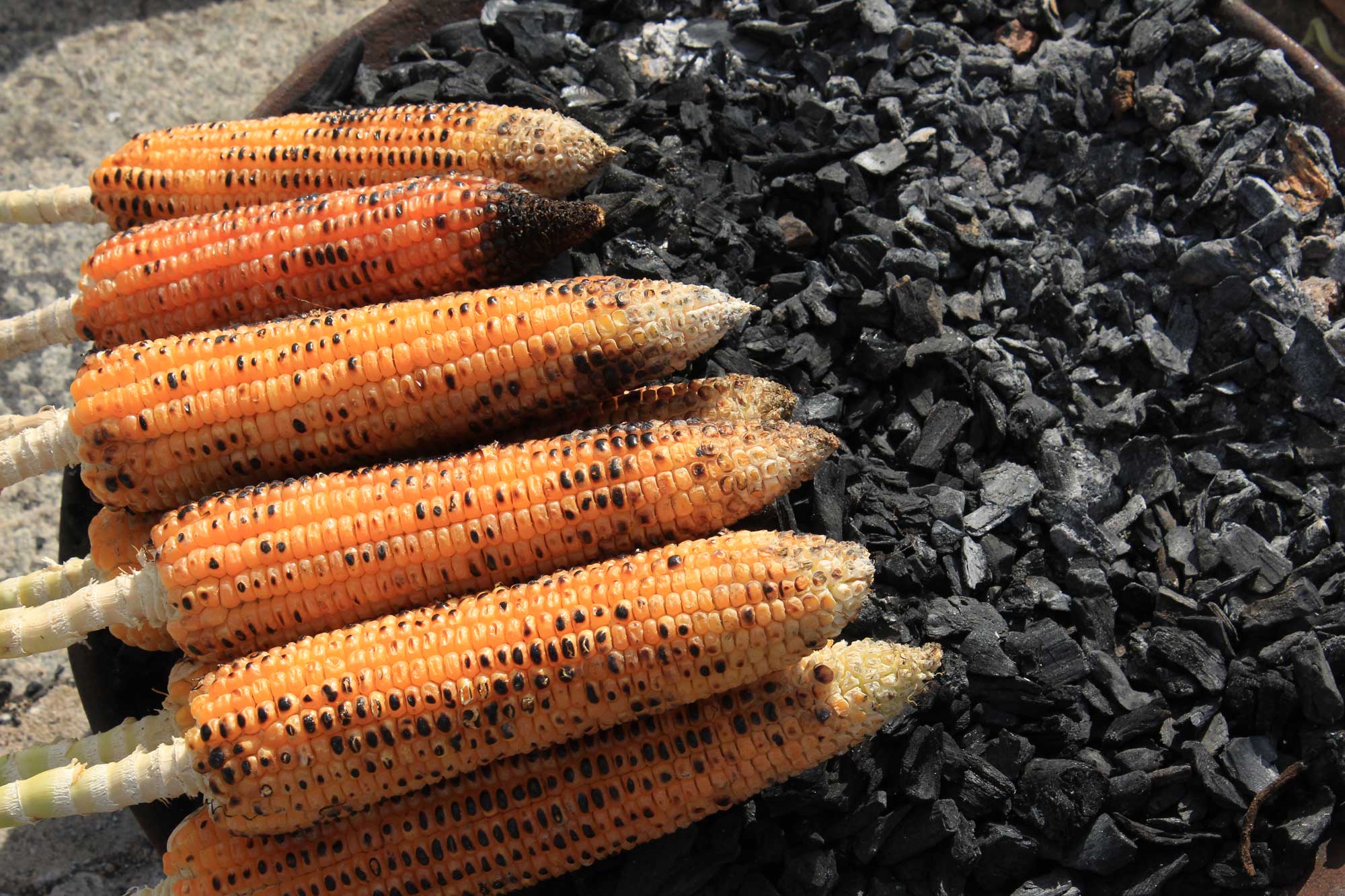 Waxy corn
Waxy corn, also called glutinous corn, is a variety of maize that originated in China. Waxy corn has starch that is high in amylopectin, which tends to give the starch a sticky quality. Waxy corn is used as a food, in food production, and for industrial purposes. In the U.S., waxy corn starch is sold as a supplement for athletes.
---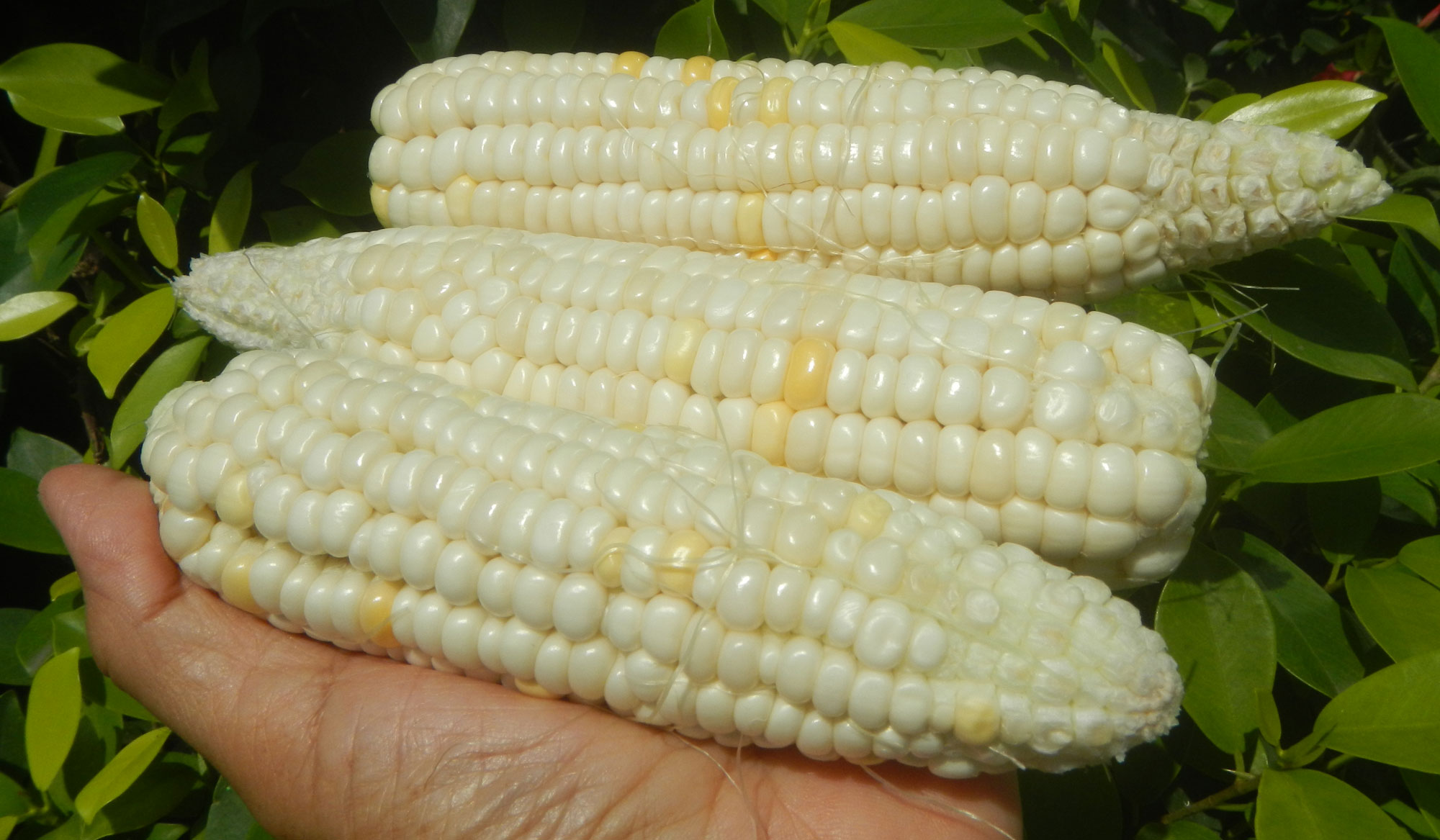 ---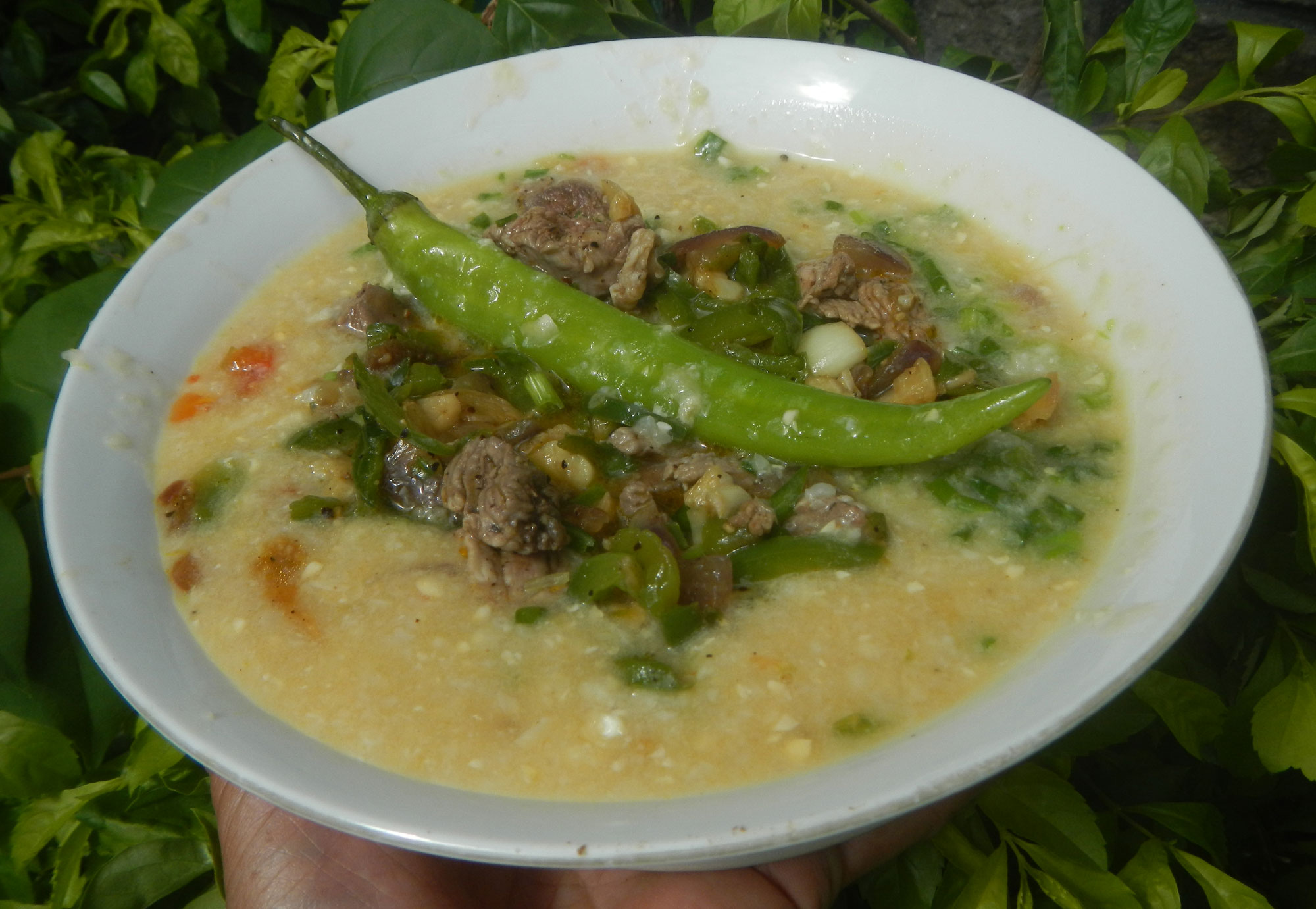 Resources
Articles
Dickerson, G. W. 2003. Specialty corns. New Mexico University Cooperative Extension Service Guide H-232. https://pubs.nmsu.edu/_h/H232/index.html
Espinoza, M. 2015. 'All corn is the same,' and other foolishness about America's king of crops. College of Food, Agricultural, and Environmental Sciences, The Ohio State University, April 1, 2015. https://cfaes.osu.edu/news/articles/%E2%80%98all-corn-is-the-same%E2%80%99-and-other-foolishness-about-america%E2%80%99s-king-crops
Stromberg, J. 2012. Ancient popcorn unearthed in Peru. Smithsonian Magazine, January 27, 2012. https://www.smithsonianmag.com/smithsonian-institution/ancient-popcorn-unearthed-in-peru-81304339/